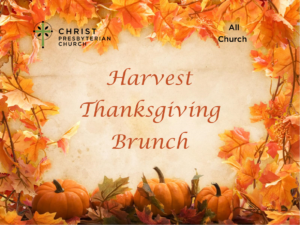 SATURDAY, OCT. 27 @ KLEINER CENTER
 9:45 GAMES & CRAFTS & HOT CIDER
10:45 BRUNCH & FELLOWSHIP
DESSERT SERVED
11:20 YOUR FAVORITES- HYMN SINGING
Conclusion by noon
WHAT'S FOR BRUNCH?
PULLED PORK or CHICKEN SANDWICHES with BBQ sauce
POTATO SALAD, BAKED BEANS, ETC.
DESSERT
Please signup so we will have a nametag and seat for you.
Limited seating for 130.