STAFF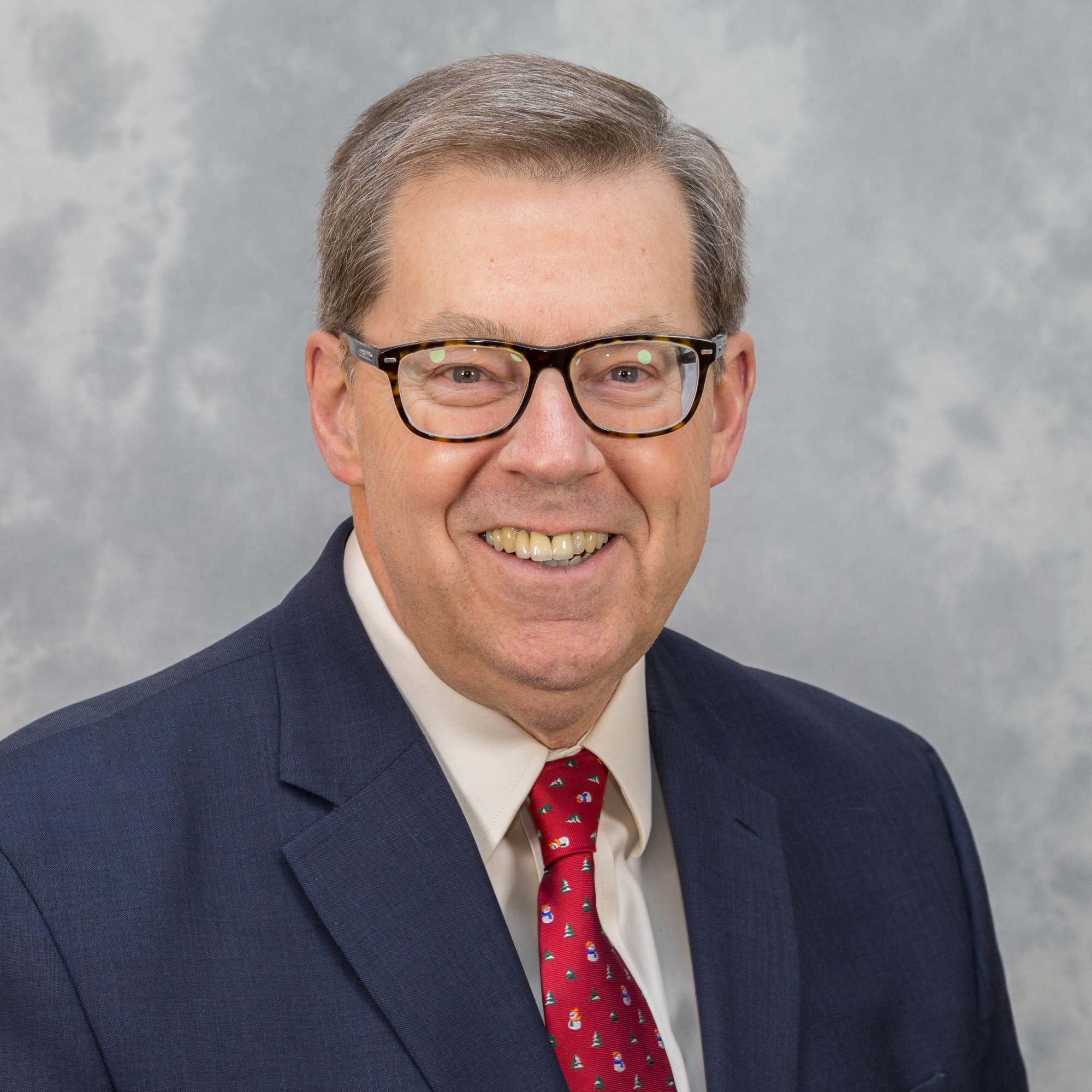 Phil Moran, Pastor
I grew up in the San Joaquin Valley of California, but got to Idaho as quickly as I could. I grew up in a Christian family and was ordained as a Presbyterian pastor in 1985. My wife Charla and I made the move to Idaho in 1991, and I have been pastor of Christ Presbyterian Church since its beginning in 2014. My passion is to teach and preach God's Word. I am a graduate of Fresno State University and San Francisco Theological Seminary. Charla and I have one adult son and one grandson (just ask me!). In my free time I like gardening, hiking the trails of the Boise foothills, and watching San Francisco Giants games with Charla.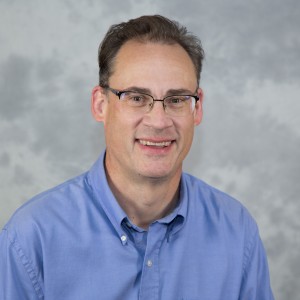 Jeff Davis, Music Minister
I have been with Christ Presbyterian Church since its inception, serving as Director of Music Ministries. I have a Bachelor of Music degree from Pacific Lutheran University in Composition, and graduate degrees in Choral Music Education from Arizona State. I live in Boise with my wife Suzanne and sons, Ethan and Benjamin. I'm grateful for the opportunity to serve a church that highly values the music arts and is committed to lifting up its communal voice in song.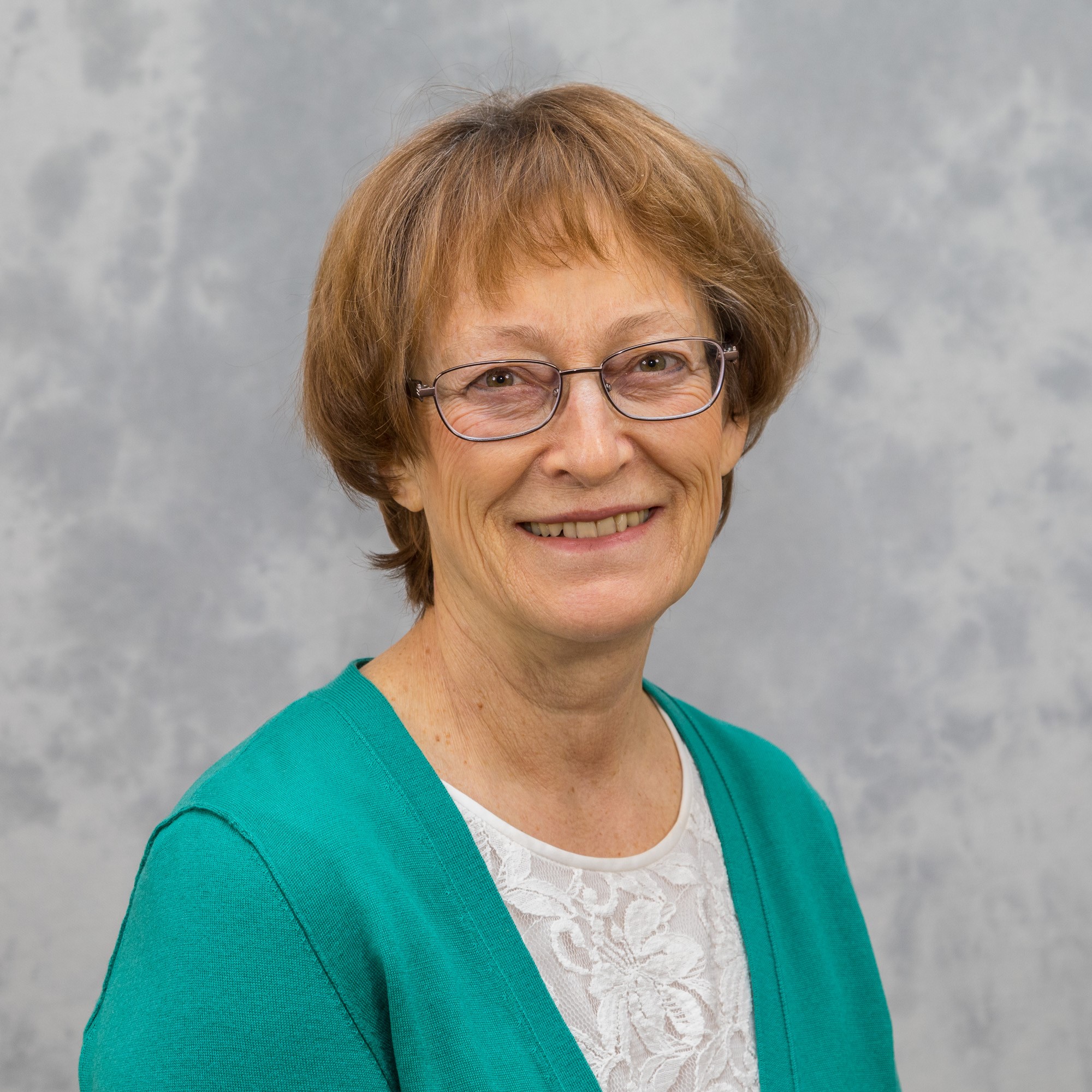 Rebecca Lee, Administrative Director (Volunteer)
It is an amazing blessing to serve as the volunteer Administrative Director of our young church. It still surprises me to look back over the years and realize how the Lord always stays with us throughout our lives, gently training us, correcting us, and preparing us for His service. "Not to us O Lord, not to us, But to Your Name give glory because of Your lovingkindness, because of Your truth." Ps 115:1



Cathi Kroeze, Administrative Assistant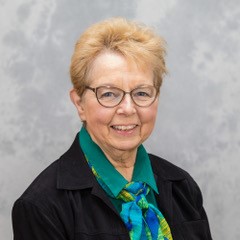 Dottie Barrons, Prayer E-Chain
ELDERS
The Pastor (Teaching Elder) and Ruling Elders comprise the Session of a local church with responsibility for worship, evangelism, discipleship, monitoring spiritual conduct, establishment of children's Sunday schools and Bible classes, membership, budget, and educational programs for the congregation, oversight of the work of the Board of Deacons, establishing special times for offering, prayer, fasting, and worship. The Session has the responsibility to do whatever else may be needful for the spread of the gospel, edification of the members, wellbeing of the Church, the advancement of the Kingdom and the growth in grace of all (Book of Order 18-3).

Ellen Combs, Nursery/Children's Ministry Elder
Here at Christ Presbyterian we offer a Sunday School, special outings and are ready to try new ministries. For our kids and grandkids we have an elementary camp. We want our kids to know that God love them, and that he will never leave them.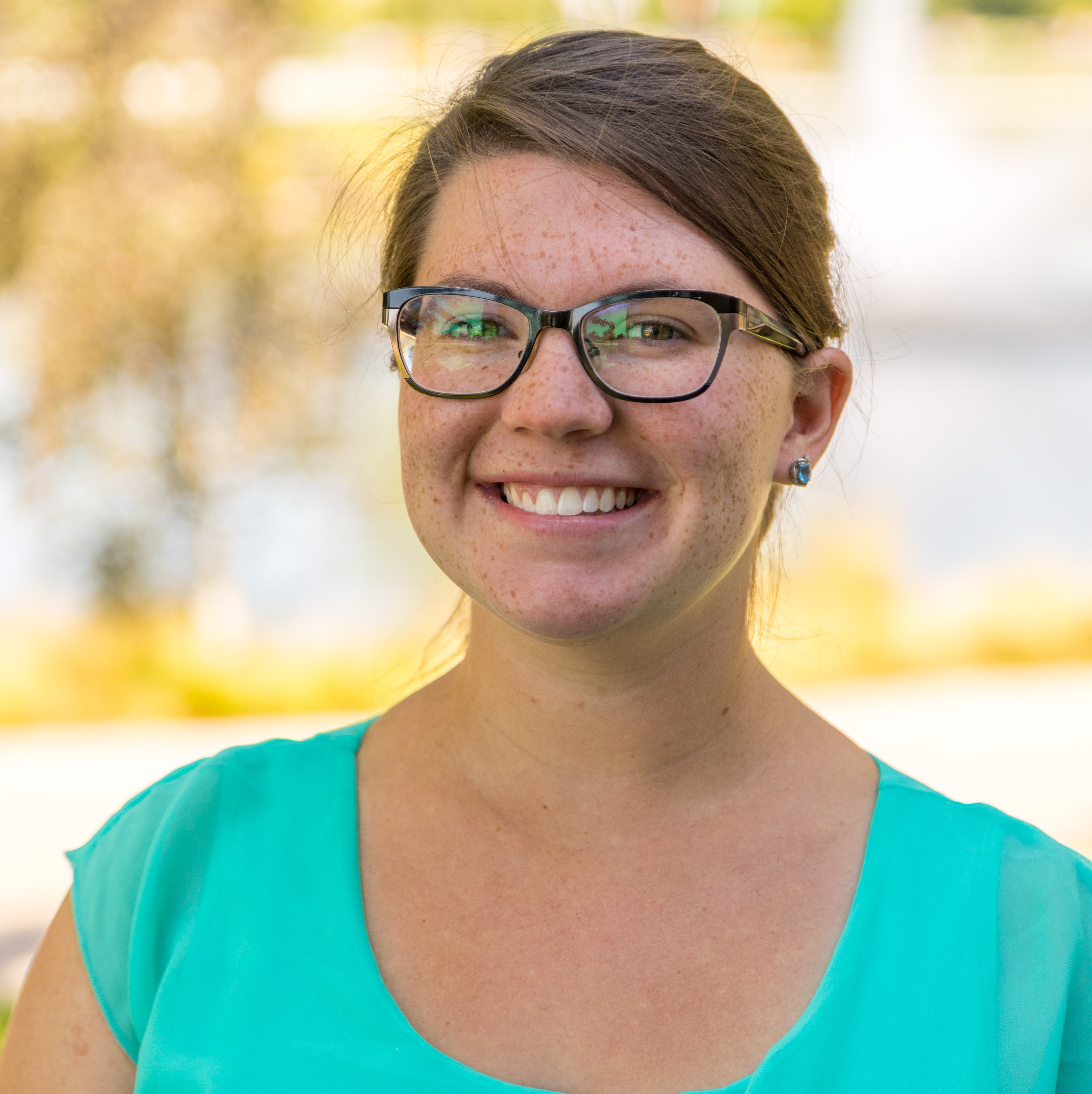 Kayla Combs, Worship Elder
I grew up in Boise and came to know Jesus as a middle schooler through people at my church who taught Sunday School and Vacation Bible School. Giving my heart to the Lord gave me a desire to serve at church, so I became more involved in music and youth ministry. Since before moving back to Boise, I prayed for an opportunity to serve in the community here. I'm looking forward to serving as the Worship Elder and I am thankful God has brought me here!



Susan Dodd, Youth Elder
What a great opportunity I've been given to work with the middle and high school youth of Christ Presbyterian Church. I pray that all the leaders of our youth program will demonstrate the love of Christ that we've been shown. To gear up young disciples, we are stepping through the Bible via the Bible Project, working through the Awana's Journey Advocates program teaching youth how to apply apologetics to ease the challenges that Christian youth face in our society today, and having a whole lot of fun, fellowship time as well.



Barb Helling, Outreach/New Members Elder
I was raised in a Christian home and have known Christ as my personal Savior from an early age. As I continue my journey with Christ, I feel closer to him when I am serving others. I love the congregation of Christ Pres, and I look forward to learning more about how Christ can work through me and through each of us in our congregation and in our community.



Peter Larson, Adult Discipleship Elder
I grew up in a Christian home and was baptized and confirmed in a reformed church. I learned from a young age my total dependence on my savior, Jesus Christ. As I get older my faith and love for Jesus grows daily, as well as the necessity for him in my life. I am one of the first members of our young church and desire to see it flourish, while keeping Jesus first and being true to God's Word. I am honored and humbled to be ordained and installed as an Elder and with God's guidance and grace hope I can be useful in his service.



Eric Lee, Stewardship/Finance Elder
We have been blessed by the solid biblical preaching of our Pastor Phil over these past 12 years. This is the third term of serving as Stewardship Elder and look forward to serving our Lord and His church. In my professional career, I was a bank's Regional Finance Manager for Idaho, Washington, and Alaska Regions.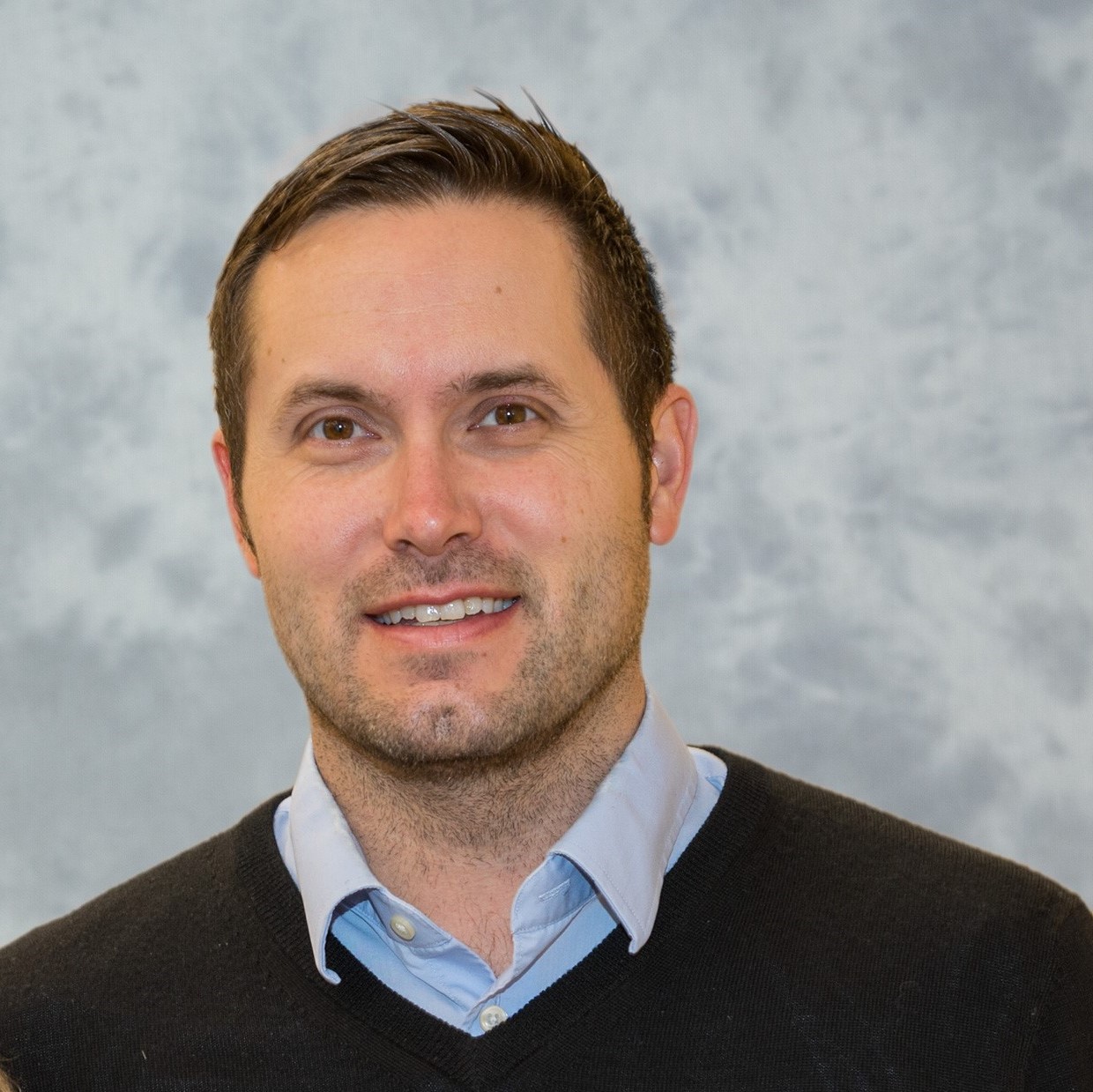 David Schafer, Missions Elder
I'm grateful to have been brought up in a Christian home here in the Treasure Valley. It was during Junior High and High School when I started traveling and serving on short-term mission trips, which opened my eyes to the hurt, pain, and hopelessness which are ever-present in the lives of so many people. It was also during this time God began giving me a heart for those who struggle in this world, (which is everyone) and made me realize that people's only hope rests in the Good News of the Gospel of Jesus Christ. I'm humbled to serve in missions, knowing that our mission field extends from the jungle villages of Papua New Guinea to the communities of the Treasure Valley.



Andrea Timmerman, Young Adults & Families Elder
Faith always had a presence in our home growing up. I accepted the Lord into my heart at a summer church camp in third grade. My husband and I have felt a strong need to become active members in a church family and help provide a strong Christian home for our daughter Mollie. We felt that Christ Presbyterian Church was the perfect place for us to do that. I am continually in awe of the way God works in our lives and feel that becoming an Elder could help me serve the Lord in a new way and use my strengths to help contribute in any way possible to our church family and community.
DEACONS
Deacon's responsibilities include multiple areas of congregational support including:
Preparation of communion elements
Benevolence assistance
Visitation and cards to those who are ill and housebound
Connect with members and attendees to be aware of needs
Usher for worship services
Provide transportation to and from church
Caregiver support with meals to sick or bereaved.
Hosting special events and projects for the Church

Kim Brown, Communion Service Deacon
I am honored to be serving as a Deacon. I am grateful for all God has done for me. He has a great plan of salvation for my life, and even during difficult times, God knows what would be best for me. I have been saved by the grace of God alone. I want to share this wonderful news. Psalm 62:1-2: "For God alone my soul waits in silence; from him comes my salvation. He alone is my rock and my salvation, my fortress; I shall not be greatly shaken." Amen.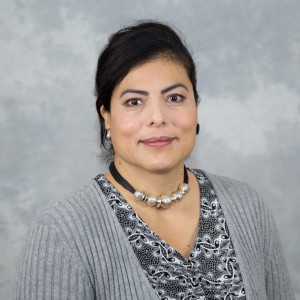 Sonia Brown, Communion Service Deacon
I am very pleased to be serving as a Deacon. I give all my thanks to my gracious Father who saved me and gave me the precious gift of life and eternal and abundant life. I know there is a purpose for my life, and that God has total control of everything. He does everything for the good of all. Romans 8:38-39: "For I am convinced that neither death nor life, neither angels nor demons, neither the present nor the future, nor any powers, neither height nor depth, nor anything else in all creation, will be ale to separate us from the love of God that is in Christ Jesus our Lord."



Charla Moran, Backup Coordinator Deacon
My journey of faith began with attending a small country church with my Grandma Fisher in Walker, Oregon. Grandma helped me develop an understanding of the joy found in fellowship with people who loved the Lord. In high school, I attended Young Life meetings. At the meetings, I was introduced to enthusiastic and dynamic leaders who guided and helped me learn about Jesus through Bible study, singing wonderful songs, and having FUN with others on the path to know Jesus. I knew I wanted and needed a personal relationship with Jesus Christ. I became a Christian at a Young Life Camp in Malibu, Canada in 1970. My faith guided me through college, my teaching assignments and to membership at Community Presbyterian Church in Vacaville, California where I became a Deacon and then met Rev. Philip Moran! My journey continues at Christ Presbyterian Church as I seek the Lord in all that I do, and I pray each day that He will show me how to serve Him and his followers.



Jim Perkins, Financial Aid Coordinator Deacon
I was blessed to be born into a Christian Presbyterian family, to parents who were committed to demonstrating their Christianity and encouraging me to know and follow God, through watching how they lived their lives, through church attendance and participation in youth groups. I came to understand, by God's grace, that Christianity is not a religion, but it is a personal relationship with my Lord, Master and Savior Jesus Christ. Along with this blessing from God, came a new understanding of humility and an over-riding desire to serve Him through service, and now as a Deacon in Christ Presbyterian Church.



Linda Perkins, Usher/Events Coordinator Deacon
Jim and I joined the Christ Pres family in April of 2017. On January 1st I joined the Board of Deacons and pray that I can be hands and feet to help in areas of care and compassion in our congregation.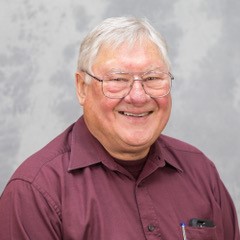 Norm Rayburn, Moderator Deacon
I attended First Baptist Church in Payette, Idaho. I accepted Jesus as my Lord and Savior and was baptized at age thirteen. I was ordained as an elder in the First Presbyterian Church in Burley, Idaho, and also served on the committee of ministry in the Kendall Presbytery. I am very blessed to know Jesus!!



Ruthy Rayburn, Deacon
I was born and raised in Minatare, a very small town in western Nebraska, in a Presbyterian home. I accepted Jesus as my Savior at church camp when I was twelve and then was baptized and joined the church. God has blessed and protected me throughout my life. I was ordained as a deacon and then as an elder at the First Presbyterian Church in Burley. My faith has become more important to me as the years pass. I pray that God will equip me with what I need to serve the people of Christ Presbyterian Church.



Michele Sagez, Recorder Deacon
I consider myself a lifelong Presbyterian. I was baptized and became a member of the First Presbyterian Church in Burley as a teenager. As a young adult I again landed at Southminster where I became an Elder and was later married to my husband Kevin. I am a member of P.E.O. Chapter CG, and a graduate of Cottey College and Boise State University. I am a Tax Associate with H&R Block. In my free time I enjoy reading, hanging out with my family and attending the kids sporting events.



Jeanne Smith, Vice Moderator Deacon
The summer I turned 13 we had a Youth Day Camp I attended. The last day we stayed after dark and we had a big camp fire. We sang all the songs we learned, we prayed and had testimonies. Then there was an "alter call." I went forward feeling the Holy Spirit was calling me. I ask Jesus to forgive me of my sins and to please sit on the throne of my heart. It was a humbling and yet exciting moment for me. I was young and since then I have fallen many times through the years. But God has always been faithful and loved me no matter what. I am awed by this privilege to serve as a Deacon. With the Holy Spirit to lead me I pray I will be able to fulfill this calling.



Millie Tikker, Events Coordinator Deacon
I grew up in Arkansas where I attended a Southern Baptist Church. I accepted Jesus as my Savior and was baptized at age 11. Church has always been important to me as a way to build my relationship with Jesus. Many years later I joined the Presbyterian Church. Becoming a deacon at Christ Presbyterian Church has helped me continue to grow in my relationship with God and I continue to learn how I can serve him in this church family.