STAFF

Phil Moran – Pastor

Jeff Davis – Music Director

Rebecca Lee – Administrative Director (Volunteer)

Dottie Barrons – Prayer E-Chain Contact (Volunteer)
Lynn Watkins – Administrative Assistant

ELDERS
The Pastor (Teaching Elder) and Ruling Elders comprise the Session of a local church with responsibility for worship, evangelism, discipleship, monitoring spiritual conduct, establishment of children's Sunday schools and Bible classes, membership, budget, and educational programs for the congregation, oversight of the work of the Board of Deacons, establishing special times for offering, prayer, fasting, and worship. The Session has the responsibility to do whatever else may be needful for the spread of the gospel, edification of the members, wellbeing of the Church, the advancement of the Kingdom and the growth in grace of all (Book of Order 18-3).

Ellen Combs – Nursery & Children's Ministry
It has been a joy for me to be a part of this new church, Christ Presbyterian. God provided peoples' homes to meet in, money for set up costs, a great place for us to gather for Worship. Then He provided office and meeting space for a Children's Church, summer camp, VBS, and Walk Through the Bible. Let's continue to teach our children about the Author and Finisher of our faith. Together, let's disciple our children for Christ.

Charlie Gray – Stewardship
We moved a lot when I was a child but I have always found my way to church and to Christ. I cannot remember a time when I did not attend church. I really felt Christ's call when I was a teenager living in Austin, TX and attended a Synod youth event in San Antonio where we learned the words to the song "Be Thou My Vision" and have since tried to live up to those words.
Jack Jaeger – Adult Discipleship
Mike McLain – Missions

LaVonne Niccolls – Alpha Programs
I have worked in church staff positions off and on from the 1970's through my retirement in 2001. My last position was as Director of Administration for the First Presbyterian Church, Berkeley, CA where I had the privilege of working alongside Earl Palmer, followed by Mark Labberton, who now serves as the President of Fuller Seminary. Both of these two mentors helped me to grow in my faith. My faith has been the core of my life.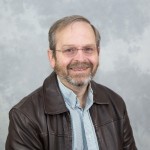 Jim Shaffer – Social Media & Youth
We are traveling with this faith community, Christ Presbyterian Church, because of our love for and loyalty to Jesus Christ. I suppose that says something about the centrality of Jesus in our lives, that our Lord Jesus IS lord… of all! He's the only begotten Son full of grace and truth and we should not take lightly His commitment to us, and ours to Him.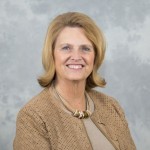 Dianne Winder – Worship
I'm excited to part of this new body of Christ. It is fun to see the direction the Lord has in mind for Christ Presbyterian Church. God is an ever faithful God and in this new journey  we are learning to rely on Him for direction. One of my favorite verses is Isaiah 30:21 (NIV), "Whether you turn to the right or the left, your ears will her a voice behind you, saying, "This is the way; walk in it." Let's keep listening and walking!
Janet Weybright – Outreach/Membership
DEACONS
The Deacons Board oversees the ministry of compassion of those in the congregation who are sick, friendless, bereaved, and those in any way distressed as well as serve to serve in the worship service with ushering, offerings, communion set-up, and the facilities (Book of Order 17). The Board may appoint godly persons from the congregation to assist in its various duties. The Deacon Board serves under the direction of the church Session.
Sharon Clark
Allyne Eames 
Bill Eames

Barb
Since childhood, I have known Jesus as my personal savior, growing by fits and starts, but always firm in my faith and always aware of God's presence and his steadfast love. I look forward to the possibility of serving as a Deacon at Christ Presbyterian Church by ministering to the needs of our congregation.

Debbie Larson
Peter and I feel very fortunate to have found Christ Pres and have made it our church home. I have enjoyed various aspects of service in the church during the last year including work with the youth and fellowship activities. Having the opportunity to share God's love and message keeps me learning and growing in Christ and brings me joy.

Joanna May
I grew up attending church regularly but didn't comprehend having a personal relationship with Christ until attending Young Life in High School. My walk has continued to grow as I've met other Christians, attended Bible studies, and attended Sunday School. I'm currently attending the study "In the Dust of the Rabbi." It has encouraged me to become more involved with Christ Pres and its attendees. Working together and love for one another are so evident in our new church. I want to help to keep this going as that is what being a disciple of Jesus is all about. I have been a Deacon before and am willing to give concern and leadership to my Care Group.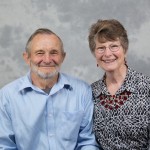 Dan & Barbara Pletcher
Jackie Schindele
Jeanne Smith
Ila Vermeulen